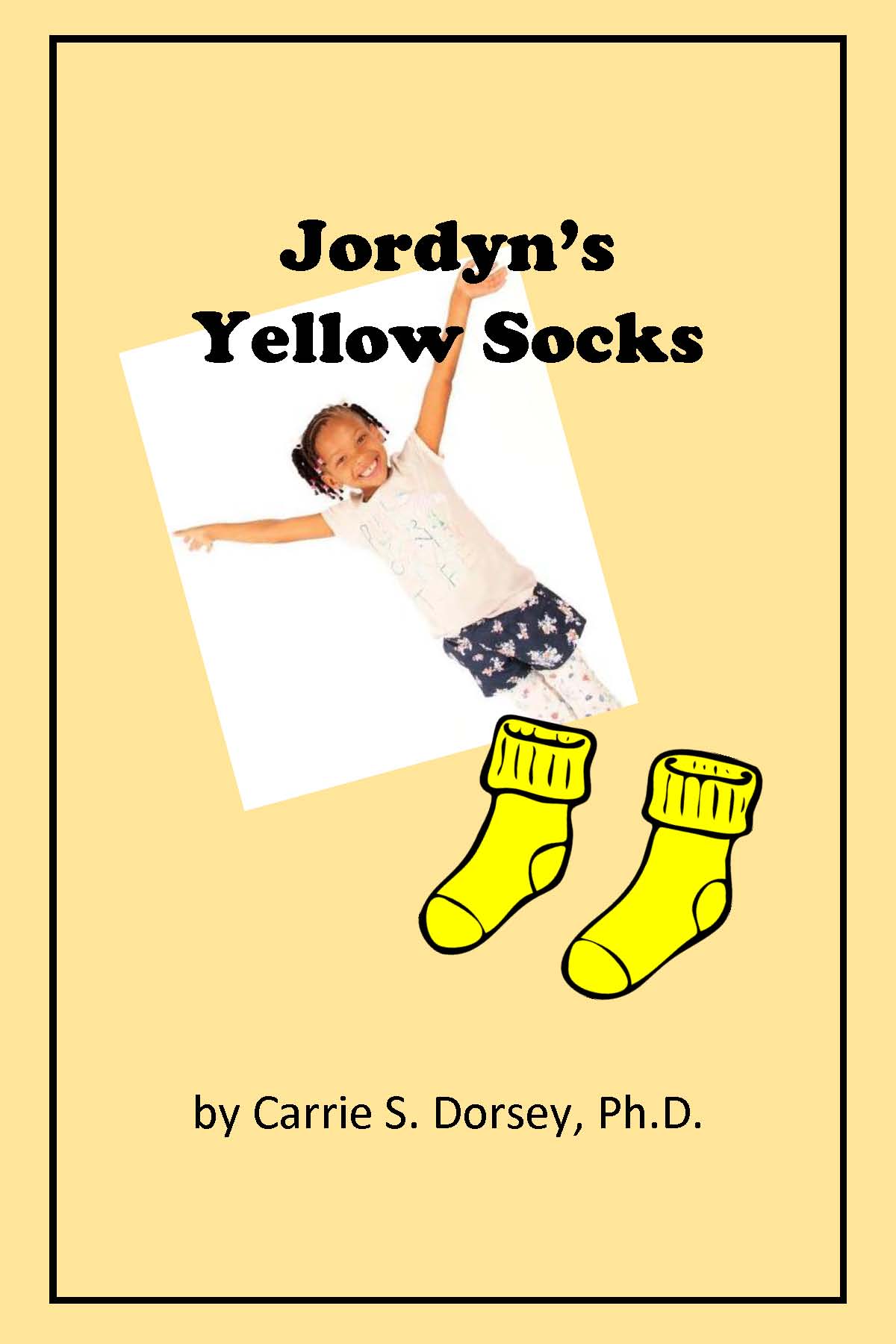 Excerpt from Jordyn's Yellow Socks . . .
"Jordyn did not want to go to school today. She wanted it to be Saturday or Sunday so she could stay at home. She could play with her brother and her cousin. But they had to go to school too."
Jordyn is in Kindergarten. She is having a terrible day. Crying, she crawls under her desk. Help her teacher discover the problem. Then, enjoy a delicious lunch with her and have fun at recess.
This volume contains most of the standard Kindergarten sight words. It is enjoyable reading for you and your elementary school student.