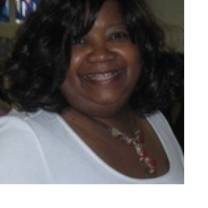 Carrie S. Dorsey was born in Pittsburgh, Pennsylvania on December 21, 1951. As a youngster, she was a fan of Beverly Cleary books and read every one she could get her hands on at the elementary school library. Later in life, her voracious appetite for reading extended to the works of James Baldwin, Toni Morrison and Amiri Baraka.
Her mother was the church pianist and her father Chairman of the Deacon Board and Superintendent of the Sunday School, which meant Dr. Dorsey spent much of her young life at the local Baptist church. As an adult, her love for the church and church work grew. She served as a church secretary and director of youth activities for more than 20 years.
During her lifetime, Dr. Dorsey has held a variety of jobs from math teacher, to news reporter, to legal secretary, to event planner. However, her longest stint was as an English professor at a community college. There she taught writing in a multicultural environment primarily to underprepared students and first year Composition students.
Dr. Dorsey holds a Bachelor's degree in Journalism, a Master's degree in Composition and Rhetoric, and a Ph.D. in Post-Secondary and Adult Education. She is the mother of two adult children.